I launched a Substack newsletter over the summer in order to better share my creative nonfiction. This month, the featured essay is Six Words of Russian, telling the story of camping on Aegna and blackmarket beer.
As this was now my fourth time camping, I figured I was an old hand. A forest commuter. A modern-day mountaineer. A middle-aged, overweight, trailblazing adventurer …or at least well on the way to becoming one. I knew exactly what I needed for my trip to Aegna.

My lumpy crochet bag held a tent, an air mattress, a battery-operated pump, a sleeping bag, a small pillow, a kilo of charcoal, and a large metal tea kettle.

My hot-pink backpack, picked up half price at Sports Direct, held a change of clothes, bathing suit, large towel, a flat water bucket, a lantern, a small portable video camera, 600g sliced pork, two types of cheese, 200 grams of flour, salt and yeast so that I could make bread, ground coffee, cream, the espresso hand pump that my daughter gave me, a liter of Coke Zero, half a head of lettuce, two bananas and an apple.

I had everything I needed for an overnight stay. I also couldn't move.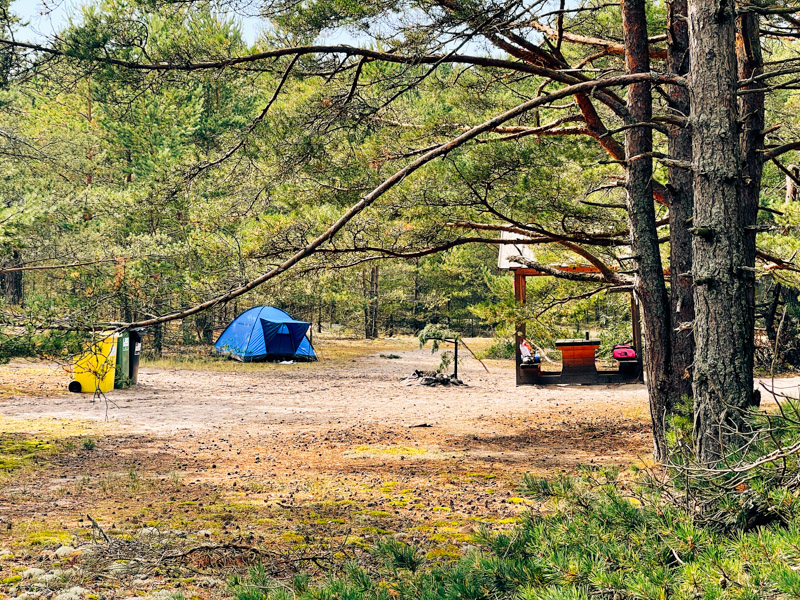 You can read the whole thing on my newsletter, Accidents and Incidents. While there, please subscribe (it's free!) to receive monthly essays and mishaps.