Next week, I'll be performing at Theatre-Bar Heldeke! in Tell Me A Story, a fantastic improv event hosted by Dan le Man.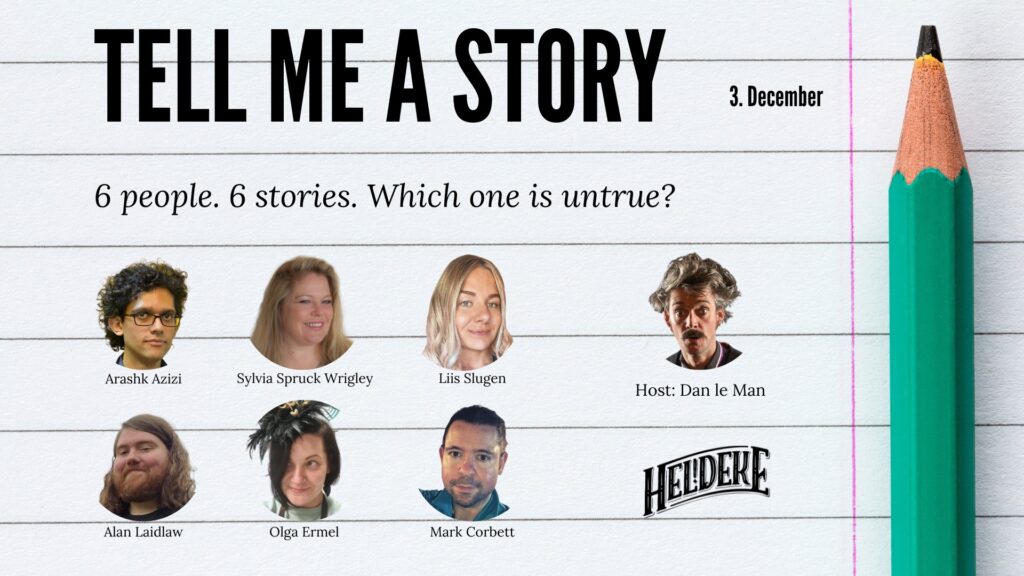 Six people tell six stories. One of them is a lie. Is it me? Is it one of the others? There is no recording so only those attending the event will ever know for sure.
BUT not all is lost! The show will be live in the theatre and streamed online! You can buy an online ticket and take part on Friday the 3rd of December on the YouTube channel at 19:00 Eastern European Time (GMT+2).
That's 5pm in London and 9am in Los Angeles. Click here to check your local time zone.
This is my second time doing the show and I'm very much looking forward to it.