I'm thrilled to have been featured in the July issue of Reaktor magazine, with a detailed interview and five of my flash fiction stories.
Triin Loide asked me a broad range of interesting questions and never let me get away with an easy answer in Intervjuu: Sylvia Spruck Wrigley.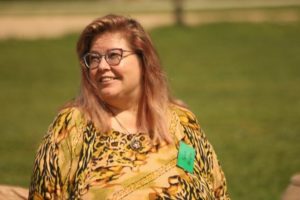 And five stories which have never before been seen in Estonian:
I'm flattered to have made my debut in Reaktor in such a big way!